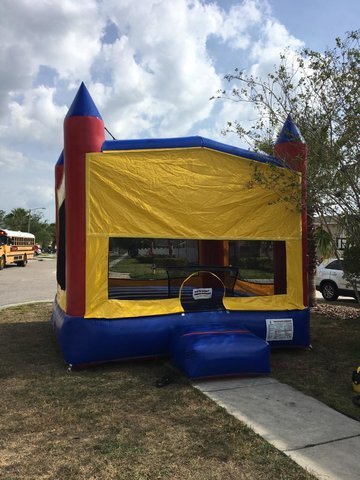 Setup Area: 20x20
Actual Size: 15x15
Description
Looking for a fun and exciting addition to your next party or event? Look no further than our 15x15 Bounce House! This inflatable castle is perfect for kids and adults alike, providing hours of jumping, bouncing, and sliding fun.
Constructed with high-quality materials and designed with safety in mind, our bounce house is sure to be a hit with your guests. The spacious 15x15 design provides plenty of room for multiple jumpers, while the sturdy construction ensures that the bounce house can withstand even the most enthusiastic play.
With its colorful design and fun features like a built-in slide, our 15x15 Bounce House is sure to be a crowd-pleaser at your next event. So why wait? Add some excitement to your party today with our high-quality bounce house rental!