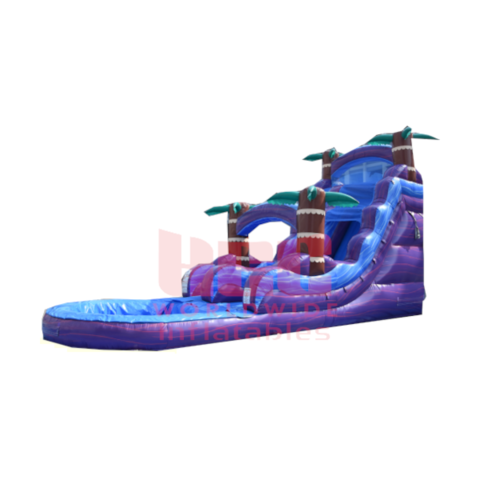 Description
18 feet of fun followed by a splash in the pool below!
Introducing the 18ft Hurricane Crush, the ultimate water slide experience! This towering inflatable slide stands at an impressive 18 feet tall, making it the perfect addition to any backyard party, community event, or water park.
The Hurricane Crush features a steep incline that leads to a thrilling drop into a refreshing pool of water. Riders will experience the rush of adrenaline as they slide down the slick surface, reaching speeds that will leave them breathless.
Whether you're looking to add excitement to your next event or simply want to create lasting memories with family and friends, the 18ft Hurricane Crush is the perfect choice. So why wait? Start planning your next water adventure today!