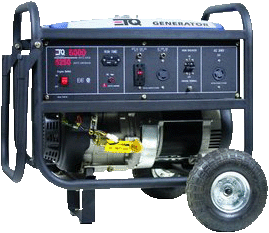 Description
Generator
Introducing our powerful and reliable generator, the perfect solution for all your power needs. With a robust engine and advanced technology, this generator delivers a consistent and stable power supply.
Equipped with a large fuel tank, this generator can run for hours on end, ensuring uninterrupted power supply during power outages or emergencies. Its compact and portable design makes it easy to move and store, while its user-friendly control panel allows for easy operation and monitoring.
This generator is built to last, with high-quality materials and components that ensure durability and longevity. It also features advanced safety features, including automatic shut-off and overload protection, ensuring safe and reliable operation.